skip navigation
Daily Schedule
Fri, Oct 12, 2018
DAILY SCHEDULE
WEEKLY SCHEDULE
Friday, October 12, 2018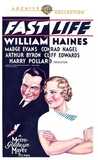 A snappy action-comedy about an ex-sailor with a nifty boat-engine design who talks his way into a job with a millionaire shipbuilder constructs his dream speedboat on the... more
7:30 AM
B/W - 108 m

TV-PG
A lady tugboat captain tries to help two young lovers come together. more
11:00 AM
C - 182 m

TV-G
Widescreen
Closed
Captions
Phileas Fogg bet his fellow club members that he can circle the globe in eighty days. That may not be impressive today, but in 1872, it was nearly impossible. Accompanied by his... more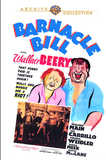 Wallace Beery and Marjorie Main set sail for laughter in this salty comedy costarring Virginia Weidler and Barton MacLane. A lazy but lovable deadbeat, skipper Bill Johansen (Beery)... more
TCM PRIMETIME - WHAT'S ON TONIGHT:
THE OLD MAN AND THE GUN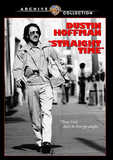 After years behind bars, Max Dembo faces Straight Time. He hopes it will mean a new life, a job, a place to call home, perhaps even a girl of his own. Instead, it's a one-way ticket... more
2:15 AM
B/W - 105 m

TV-MA
4:15 AM
B/W - 108 m

TV-MA
There are no titles in the genre scheduled.
Recent Movie News
TCM Movie Database
Your destination for exclusive material from the TCM vaults
LEARN MORE >