skip navigation
Daily Schedule
Sun, Jan 14, 2018
DAILY SCHEDULE
WEEKLY SCHEDULE
Sunday, January 14, 2018
6:00 AM
B/W - 103 m

TV-PG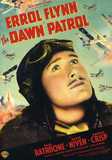 THE DAWN PATROL is the harrowing tale of World War I British fighter pilots whose jobs are to keep the German planes behind enemy lines. The film is an engaging drama about the... more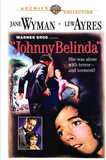 Life is hard on MacDonald farm in stony, windswept Nova Scotia - and harder for young Belinda, a deaf mute whose affliction has been confused with mental deficiency. Then the town's... more
10:00 AM
B/W - 80 m

TV-PG
2:00 PM
B/W - 109 m

TV-PG
Humphrey Bogart reunites with director Michael Curtiz and other key Casablanca personnel (including costars Claude Rains, Peter Lorre and Sydney Greenstreet) for a tension-swept... more
4:00 PM
B/W - 100 m

TV-PG
Commemorative Packaging. more
TCM PRIMETIME - WHAT'S ON TONIGHT:
GENE TIERNEY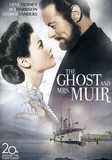 A romance between a young widow and a sea captain's ghost weaves a magical tale of immortal love. Determined to live her life the way she wants, newly widowed Lucy Muir (Gene... more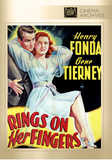 A couple of grifters mistake a mark for a millionaire and attempt to have a new accomplice steal his money, only to have her fall in love with him. more
They've gone through four years at the U.S. Naval Academy but the sea is not the calling for all Annapolis grads. For those yearning for the skies as navy pilots it requires 50 weeks... more
There are no titles in the genre scheduled.
Recent Movie News
Dick Dinman's "Best of '17" Classic Blu-ray Releases!
- Producer/host Dick Dinman picks his choices for the best classic Blu-ray releases of the year among which one of the biggest surprises is Classic Flix' s shockingly magnificent rendering of the brilliant Anthony Mann/John Alton noir masterwork T-MEN.
TCM Movie Database
Your destination for exclusive material from the TCM vaults
LEARN MORE >