skip navigation
Daily Schedule
Tue, Sep 25, 2018
DAILY SCHEDULE
WEEKLY SCHEDULE
Tuesday, September 25, 2018
Synopsis: In this short film, a young couple run off to marry despite their parents refusal and fall into a life of crime.

B/W
17 min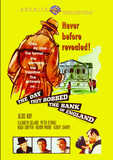 Best-laid plans oft go astray in the Day They Robbed the Bank of England, a suspenseful and cleverly constructed crime caper starring Aldo Ray, Oscar-winner Hugh Griffith (Best... more
8:30 AM
C - 148 m

TV-PG
Widescreen
Closed
Captions
11:15 AM
C - 131 m

TV-PG
Widescreen
Closed
Captions
1:45 PM
B/W - 118 m

TV-PG
Widescreen
Closed
Captions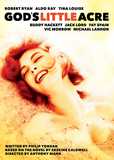 The primitive, ribald Georgia rustics of Erskine Caldwell's sizzling bestseller are brilliantly brought to the screen by legendary director Anthony Mann (Men in War) and screenwriter... more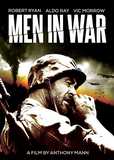 Director Anthony Mann (THE NAKED SPUR) was best known for his intelligent westerns and hard-boiled film noirs. MEN IN WAR is an unflinching and intense look at the realities of... more
TCM PRIMETIME - WHAT'S ON TONIGHT:
TCM SPOTLIGHT: TCM SPOTLIGHT: AAFCA PRESENTS: THE BLACK EXPERIENCE ON FILM
8:00 PM
C - 81 m

TV-MA
Widescreen
Closed
Captions
A satire on the ups & downs of being a black actor in Hollywood, Hollywood Shuffle writer/producer/director Robert Townsend (The Five Heartbeats) stars as Bobby Taylor, a young black... more
9:30 PM
C - 111 m

TV-MA
Widescreen
Closed
Captions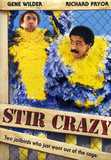 Two losers dressed as big birds for a bank's PR stunt go to prison after two other big birds rob it. more
This excellent biography of the world famous Heavyweight boxing champion, contains actual footage of bouts with Primo Carnera, Max Baer, Rocky Marciano and others. more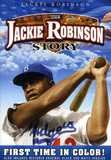 Jackie Robinson stars as himself in this inspirational classic. The movie chronicles his life, from youth, through his college career at UCLA, to his rise to a legend with the... more
There are no titles in the genre scheduled.
Recent Movie News
The Girl on the Balcony - Memoir by Olivia Hussey
- OLIVIA HUSSEY RELEASES MEMOIR COINCIDING WITH 50TH ANNIVERSARY OF ROMEO & JULIET, THE FILM THAT LAUNCHED HER FROM SIMPLE GIRL IN ARGENTINA TO INTERNATIONAL STARDOM, SWINGING 60'S IT GIRL, AND BEYOND.
TCM Movie Database
Your destination for exclusive material from the TCM vaults
LEARN MORE >