skip navigation
Daily Schedule
Tue, Nov 20, 2018
DAILY SCHEDULE
WEEKLY SCHEDULE
Tuesday, November 20, 2018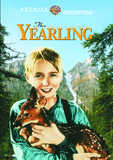 Gregory Peck, Jane Wyman, Claude Jarmin Jr.. This Oscar-winning film about a boy's special relationship with a young fawn in the Florida backwoods has become a beloved family... more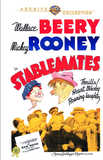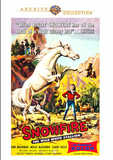 A Utah rancher (Don McGowan) was understandably proud of himself for having roped and captured the majestic─and elusive─wild white stallion that had been the bane of the range.... more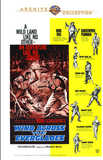 From writer Budd Schulberg (On the Waterfront, A Face in the Crowd) and director Nicholas Ray (Rebel Without a Cause) comes this colorful turn-of-the-20th-century adventure starring... more
5:15 PM
B/W - 149 m

TV-PG
TCM PRIMETIME - WHAT'S ON TONIGHT:
TCM SPOTLIGHT: TCM SPOTLIGHT: THE ART OF CASTING
8:00 PM
B/W - 84 m

TV-14
Widescreen
Closed
Captions
A hard-hitting classic of streetwise realism: Martin Scorsese's searing study of a young hood and his friends in New York's Little Italy, starring Robert de Niro and Harvey Keitel.... more
Synopsis: The legendary Texas bluesman reveals his inspirations.

Color
31 min
, CC
There are no titles in the genre scheduled.
Recent Movie News
All That Heaven Allows: A Biography of Rock Hudson
- Author Mark Griffin probes beneath the façade to craft
the
definitive biography of the complicated, conflicted individual and widely misunderstood icon, whose illustrious career spanned 40 years and who was the first major celebrity to die of AIDS.
Handsome Johnny
- The Life and Death of Johnny Rosselli: Gentleman Gangster, Hollywood Producer, CIA Assassin
TCM Movie Database
Your destination for exclusive material from the TCM vaults
LEARN MORE >