skip navigation
Daily Schedule
Mon, Jul 23, 2018
DAILY SCHEDULE
WEEKLY SCHEDULE
Monday, July 23, 2018
10:30 AM
B/W - 61 m

TV-PG
It's giant man-eating bugs battling humans to the death again... and the future of civilization hangs in the balance! When earthquakes release a swarm of giant scorpions from a... more
Criminals flee into the wilderness after a heist. They are chased by a monster spider, which is released in the explosion. more
A waiter at a beatnik cafe wants to fit in with the artistic patrons. When he accidentally kills his landlady's cat and covers the body in plaster to hide his mistake, it turns him... more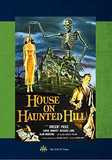 Eccentric millionaire Fredrick Loren and his 4th wife, Annabelle, have invited 5 people to the house on Haunted Hill for a "haunted house" party. Whoever will stay in the house for... more
TCM PRIMETIME - WHAT'S ON TONIGHT:
TCM SPOTLIGHT: TCM SPOTLIGHT: 50 STATES IN 50 MOVIES
8:00 PM
B/W - 201 m

TV-PG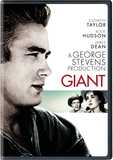 Director George Stevens sweeping saga of family conflict and social consciousness based on Edna Ferbers best seller is presented here. Nominated for 10 Academy Awards, with a win for... more
11:30 PM
C - 147 m

TV-PG
Widescreen
Closed
Captions
2:30 AM
B/W - 135 m

TV-14
Widescreen
Closed
Captions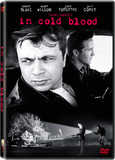 Robert Blake, Scott Wilson. The senseless murder of a Midwestern family sends police on a grim search for the two killers. Based on the book by Truman Capote. 1968/color/134... more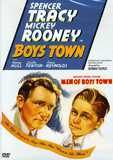 Spencer Tracy, Mickey Rooney. Tracy and Rooney both won Oscar in 1938 for their legendary portrayals of a Catholic priest and a young juvenile delinquent. 1938/b&w/93... more
There are no titles in the genre scheduled.
Recent Movie News
Dick Dinman Salutes the Scott/Boetticher Blu-ray Collection!
- British home video label Indicator/Powerhouse has just released FIVE TALL TALES: BUDD BOETTICHER & RANDOLPH SCOTT AT COLUMBIA BLU-RAY COLLECTION and to celebrate this long-awaited occasion legendary western star Randolph Scott is saluted.
TCM Movie Database
Your destination for exclusive material from the TCM vaults
LEARN MORE >