skip navigation
Daily Schedule
Mon, Mar 18, 2019
DAILY SCHEDULE
WEEKLY SCHEDULE
Monday, March 18, 2019
Katharine Hepburn, Billie Burke, Colin Clive. Lady Cynthia Darrington, a daring, headstrong aviatrix, never has had time for men until she meets the married Strong and begins a... more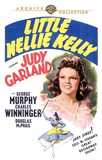 Judy Garland, George Murphy. In this whimsical bit o' blarney from George M. Cohan's 1922 hit, Judy Garland takes on two roles: Nellie, an Irish woman who dies during childbirth and... more
Fresh from her role as Dorothy in the Wizard of Oz, seventeen-year-old Judy Garland is featured in this ninth film of the popular Andy Hardy series. Bursting with energy and talent,... more
Lew Ayres, Lana Turner. Jane Thomas has everything: beauty, youth, brains. Everything except breeding or what passes for breeding among the snooty mean girls she meets at a college... more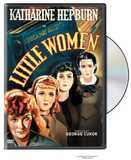 Repackaged. more
6:00 PM
B/W - 104 m

TV-PG
TCM PRIMETIME - WHAT'S ON TONIGHT:
TCM MEMORIAL TRIBUTE: TCM MEMORIAL TRIBUTE: STANLEY DONEN
8:00 PM
C - 53 m

TV-14
Widescreen
Closed
Captions
Synopsis: Director Stanley Donen discusses his life and career with host Robert Osborne.

Color
53 min
, CC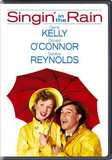 Gene Kelly, Donald O'Connor and Debbie Reynolds in a 60th-anniversary Ultimate Collectors Edition newly remastered in 2011 4K transfer of the best-loved Hollywood musical ever-filled... more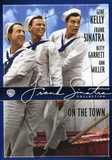 Eager to experience it all, three sailors are determined to find love and adventure during their 24-hour leave in New York City. Carrying with them good hearts, great voices, and... more
1:00 AM
C - 102 m

TV-G
Widescreen
Closed
Captions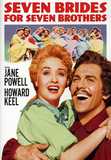 REPACKAGED. ECO AMARAY. Howard Keel and Jane Powell are rapturous newlyweds who tame his six rowdy bachelor brothers in the wild Oregon backwoods in this Best Score Academy Award... more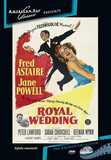 A brother and sister dance act's show closes in New York. They get a booking in London at the same time as a royal wedding. They cross to England on a liner and dance as it... more
5:00 AM
C - 101 m

TV-G
Widescreen
Closed
Captions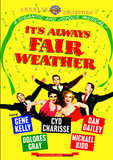 Academy Award-winner Gene Kelly (Singin' in the Rain, An American in Paris), Oscar-nominee Dan Dailey (The Pride of St. Louis), and 5-time Tony-winner dancer/choreographer Michael... more
There are no titles in the genre scheduled.
Recent Movie News
Dick Dinman Salutes the Late Julie Adams
- Julie Adams, who was so memorably savored by THE CREATURE FROM THE BLACK LAGOON, reveals to Dick Dinman how she finally came to terms with the inescapable fact that she will always be best remembered for her watery skirmishes with the "gill man."
TCM Movie Database
Your destination for exclusive material from the TCM vaults
LEARN MORE >