skip navigation
Daily Schedule
Thu, Apr 18, 2019
DAILY SCHEDULE
WEEKLY SCHEDULE
Thursday, April 18, 2019
6:15 AM
B/W - 115 m

TV-PG
A ruthless, domineering woman is married to an alcoholic D.A., her childhood companion who is the only living witness to her murder of her rich aunt seventeen years... more
8:15 AM
B/W - 111 m

TV-PG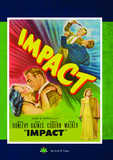 10:15 AM
B/W - 106 m

TV-PG
12:00 PM
B/W - 68 m

TV-PG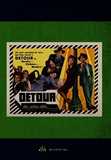 Directed by Edgar G. Ulmer. Starring Edmund MacDonald, Ann Savage, Claudia Drake. more
Frank Sinatra, Sterling Hayden, Jackie Gleason. A trio of assassins plot to murder the President during his stopover in a small town. 1954/b&w/75 min/NR/fullscreen. more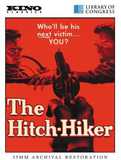 The only true film noir ever directed by a woman, this tour-de-force thriller (considered by many, including Lupino herself, to be her best film) is a classic, tension-packed,... more
6:00 PM
B/W - 110 m

TV-PG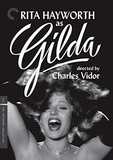 At loose ends in Buenos Aires, vagabond gambler Johnny Farrell (Glenn Ford) thought his luck was finally on the uptick when he made an unlikely friend of--and got a job offer... more
TCM PRIMETIME - WHAT'S ON TONIGHT:
FAN DEDICATIONS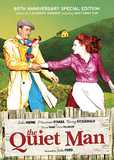 Sean Thornton (John Wayne) in an American boxer who swears off fighting after he accidentally kills an opponent in the ring. Returning to the Irish town of his youth, he purchases... more
12:15 AM
C - 106 m

TV-MA
Widescreen
Closed
Captions
College degree in hand and clueless as to his next move, suburban kid Benjamin Braddock (Dustin Hoffman) finds himself drawn into an illicit affair by older, glamorous family friend... more
There are no titles in the genre scheduled.
Recent Movie News
Agnes Varda (1928-2019)
- The Belgian-born French film director passed away in Paris on March 29, 2019 at the age of 90.
Dick Dinman & Alan K. Rode Meet THE PHANTOM LADY
- Producer/host Dick Dinman and acclaimed author and Film Noir Foundation charter director Alan K. Rode salute the Arrow Academy Blu-ray releases of two certifiable Noir classics MY NAME IS JULIA ROSS and PHANTOM LADY.
TCM Movie Database
Your destination for exclusive material from the TCM vaults
LEARN MORE >