skip navigation
Daily Schedule
Mon, Feb 18, 2019
DAILY SCHEDULE
WEEKLY SCHEDULE
Monday, February 18, 2019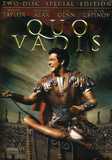 MGM turned Henry Sinkiewicz's Nobel Prize-winning novel into one of the most extravagant production in film history. The epic tale is set in the decadence and decay of Nero's Rome,... more
Synopsis: This short film provides a humorous look at what can happen when tools and machinery are misused and safety warnings are ignored.
Dir: David Barclay Cast: Dave O'Brien ,
B/W
10 min

1:15 PM
C - 154 m

TV-PG
Widescreen
Closed
Captions
Directed by Nicholas Ray. Starring Charlton Heston, David Niven, Ava Gardner. more
4:00 PM
C - 222 m

TV-PG
Widescreen
Closed
Captions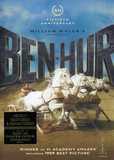 50th ANNIVERSARY EDITION. Thrill anew to the visual splendor, thundering action and towering drama of this record-setting winner of 11 Academy Awards including Best Picture. Charlton... more
Synopsis: This short film presents the folly of using "home remedies" for various ills.
Dir: Dave O'Brien Cast: Dave O'Brien ,
B/W
11 min

TCM PRIMETIME - WHAT'S ON TONIGHT:
31 DAYS OF OSCAR: 31 DAYS OF OSCAR: BEST PICTURE NOMINEE NON-WINNER: 1952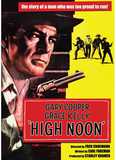 This groundbreaking western was voted at the 33rd greatest film of all time by the AFI (100 Years 100 Movies). Gary Cooper won the Oscar for Best Actor in this classic tale of a... more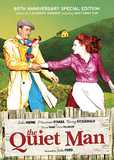 Sean Thornton (John Wayne) in an American boxer who swears off fighting after he accidentally kills an opponent in the ring. Returning to the Irish town of his youth, he purchases... more
2:00 AM
B/W - 113 m

TV-PG
Down-and-out Londoner Ernie Mott makes the best of things - finding love here dabbling in crime there. Still there's a core of decency in Ernie. But a world of poverty and despair... more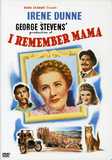 Irene Dunne stars in this nostalgic picture directed by George Stevens as the mother anyone would love. Chronicled by her aspiring-writer daughter (Barbara Bel Geddes), Mama is the... more
There are no titles in the genre scheduled.
Recent Movie News
Julie Adams (1926-2019)
- The brunette beauty and 1950s Universal Pictures star, forever known as the woman in the clutches of the CREATURE FROM THE BLACK LAGOON (1954), passed away Sunday, February 3, 2019 in Los Angeles at the age of 92.
TCM Movie Database
Your destination for exclusive material from the TCM vaults
LEARN MORE >