skip navigation
Daily Schedule
Sun, Feb 23, 2020
DAILY SCHEDULE
WEEKLY SCHEDULE
Sunday, February 23, 2020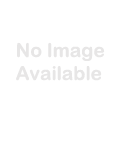 10:15 AM
B/W - 100 m

TV-G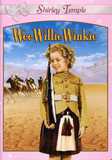 Shirley Temple, Ceasar Romero. A delightful lass stationed with her military family in colonial India, Shirley Temple's character quickly wins the hearts of the soldiers and the... more
1:45 PM
B/W - 117 m

TV-PG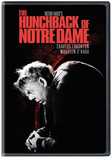 Laughton delivers one of his finest performances as the disfigured Quasimodo in this star-studded film version of the Victor Hugo classic. more
Synopsis: In this short film, the audience is instructed how to use 3-D glasses and a demonstration of three-dimensional film is presented.
Dir: John Norling
B/W
8 min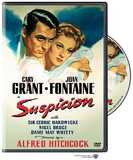 Cary Grant, Joan Fontaine. As her husband grows more fascinated with the idea of murder, a woman begins to believe he's trying to kill her in this Hitchcock gem. 1941/b&w/99... more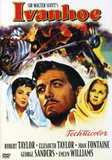 Stand and pledge loyalty, or prepare to lie cold beneath your shields. Chivalrous knight Wilfrid of Ivanhoe is determined to restore Richard the Lionhearted to England's throne.... more
TCM PRIMETIME - WHAT'S ON TONIGHT:
31 DAYS OF OSCAR: 31 DAYS OF OSCAR: 360 DEGREES OF OSCAR
8:00 PM
B/W - 109 m

TV-PG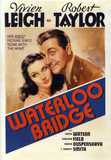 Vivien Leigh, Robert Taylor, Lucille Watson. A ballerina in war-torn England lowers herself to prostitution after she believes her beloved Fiance has died in the thick of battle.... more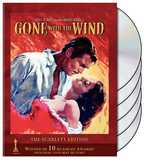 Period romance. War epic. Family saga. This dynamic and durable screen entertainment of the Civil War-era South comes home with the renewed splendor of a New 70th-Anniversary Digital... more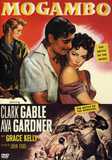 Clark Gable reprises his role as veteran big-game trapper and guide Vic Marswell in John Ford's remake of RED DUST, the actor's 1932 hit. Director John Ford Star Clark Gable, Ava... more
Synopsis: In this comedy short, Robert Benchley tries to teach the audience how to sleep and how to fall asleep.
Dir: Nick Grinde Cast: Robert Benchley ,
B/W
11 min

4:15 AM
C - 116 m

TV-G
Widescreen
Closed
Captions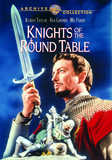 Long live King Arthur and Camelot! Yet in all of ancient England's newfound peace there is "a fraying link in Arthur's chain:" the growing passion between heroic knight Sir Lancelot... more
There are no titles in the genre scheduled.
Recent Movie News
Kirk Douglas (1916-2020)
- The legendary actor-producer, a seemingly indestructible force of nature on the entertainment scene and one of the few survivors of the Golden Age--passed away February 5 in Los Angeles at the age of 103.
The Movie Musical!
- An in-depth look at the singing, dancing, happy-making world of Hollywood musicals, beautifully illustrated in color and black-and-white—an essential text for anyone who's ever laughed, cried, or sung along at the movies.
Dick Dinman & Alan K. Rode are TRAPPED by the BLACK ANGEL
- Producer/host Dick Dinman welcomes back acclaimed author and Film Noir Foundation Charter Director Alan K. Rode as both salute two ultra-rare film noir classics just released on the Blu-ray format: "TRAPPED" (from Flicker Alley) and "BLACK ANGEL" (from Arrow Academy Classics).
TCM Movie Database
Your destination for exclusive material from the TCM vaults
LEARN MORE >