skip navigation
Daily Schedule
Tue, Nov 19, 2019
DAILY SCHEDULE
WEEKLY SCHEDULE
Tuesday, November 19, 2019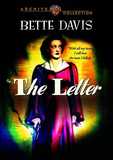 Six years after exploding to stardom in Of Human Bondage, Bette Davis equalled that excitement with another W. Somerset Maugham role as an adulteress using her sexual wiles to escape... more
7:45 AM
B/W - 108 m

TV-PG
Tempestuous, ambitious concert pianist Sandra Kovac (Mary Astor) shares a bond with down-to-earth Maggie Van Allen (Bette Davis) and her little boy, Pete. Sandra's chic New York... more
10:00 AM
B/W - 116 m

TV-PG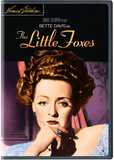 Nominated for 9 Academy Awards including Best Picture, Bette Davis stars as a woman who'll stop at nothing to wrest control of the family business from her brothers, even if it means... more
12:00 PM
B/W - 113 m

TV-G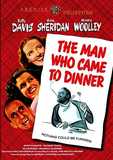 Famed author Sheridan Whiteside possesses a tongue dipped in venom and a brain that can crack The New York Times crossword in four minutes. On a lecture tour in Ohio, he slips on the... more
4:00 PM
B/W - 110 m

TV-PG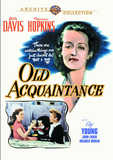 Bette Davis and Miriam Hopkins star as two jealous lady novelists who interfere in each other's love lives. more
6:00 PM
B/W - 112 m

TV-PG
TCM PRIMETIME - WHAT'S ON TONIGHT:
STAR OF THE MONTH: STAR OF THE MONTH: BETTE DAVIS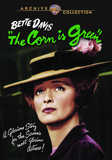 Bette Davis gives a sharp vital interpretation of Miss Moffat (the spinster teacher fighting to educate the poor children of a Welsh mining village) by remaining true to it's... more
10:00 PM
B/W - 146 m

TV-G
12:30 AM
B/W - 112 m

TV-PG
2:30 AM
B/W - 107 m

TV-PG
Bette Davis portrays twin sisters Kate and Pat: The first good and the other if not exactly evil a vain vixen who's landed the husband Kate wanted. When Pat drowns Kate grabs her... more
In a rare light comedy performance, a vivacious Bette Davis matches wits with the debonair Robert Montgomery. Linda Gilman (Davis) is a hard-boiled magazine editor who thinks she can... more
There are no titles in the genre scheduled.
Recent Movie News
Dick Dinman & Gena Rowlands Salute Bette Davis
- The Warner Archive has just released two superb Blu-ray incarnations of the Bette Davis classics JEZEBEL and THE LETTER and to celebrate the occasion two-time Best Actress Oscar nominee Gena Rowlands joins producer/host Dick Dinman.
Dick Dinman & Joseph McBride Salute the Boyer Blu-ray Bonanza!
- Fans of continental icon and matinee idol Charles Boyer are thrilled that three Boyer classics have just been released on Blu-ray and producer/host Dick Dinman and acclaimed author/biographer Joseph McBride take the opportunity to sing the praises of this superstar of the golden age of cinema.
TCM Movie Database
Your destination for exclusive material from the TCM vaults
LEARN MORE >