skip navigation
Daily Schedule
Mon, Nov 20, 2017
DAILY SCHEDULE
WEEKLY SCHEDULE
Monday, November 20, 2017
Hazel Flagg of Warsaw case of fatal poisoning has been misdiagnosed. She does not want to tell her employer she's not sick so she can travel to New York, all paid for by her... more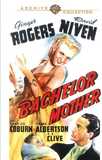 Ginger Rogers, David Niven. Polly, unemployed and unmarried, picks up a baby left at the doors of an orphanage at Christmas. Everyone assumes the foundling is hers, including her... more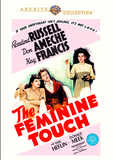 Jealousy rears it's head in laughter as Rosalind Russell, Don Ameche, Kay Francis and Van Heflin battle the green-eyed monster in The Feminine Touch, a snappy screwball comedy... more
Cary Grant stars as the one sane member of a charmingly lunatic family in director Frank Capra's classic comedy. When Mortimer Brewster (Grant) brings his new bride to meet his two... more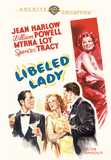 Bill Chandler (William Powell) is one of America's great anglers, a sports fisherman without peer, doom in waders to the wiliest trout. And that isn't the only fish story Chandler... more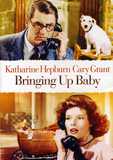 REPACKAGED. ECO AMARAY. The hilarity doesn't let up for a moment in this classic screwball comedy starring Cary Grant and the irrepressible Katherine Hepburn. Grant plays David... more
TCM PRIMETIME - WHAT'S ON TONIGHT:
TCM SPOTLIGHT: TCM SPOTLIGHT: THE HOLLYWOOD BLACKLIST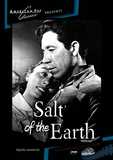 Based on true story of a strike at a mine in New Mexico a story of prejudice and feminism. more
10:00 PM
C - 100 m

TV-G
Widescreen
Closed
Captions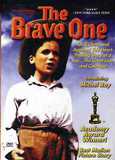 A film full of warmth and sensitivity. "The Brave One" is story about the friendship of a boy and a bull. Gitano or Gypsy is the name the boy gives the bull whose life he saves... more
12:00 AM
B/W - 108 m

TV-14
2:00 AM
B/W - 118 m

TV-14
After helming such American noir classics as THE NAKED CITY and BRUTE FORCE, blacklisted director Jules Dassin moved to Paris and embarked on his masterpiece: A twisting, turning... more
A lonely adolescent seeks revenge on the man who mercilessly beat his father. more
Synopsis: In this short film, a hunter tracks a sheep-killing cougar. Vitaphone Release 2222A.
Dir: Larry Lansburgh
Color
10 min

There are no titles in the genre scheduled.
Recent Movie News
Michael Curtiz: A Life in Film
- In the first biography of this colorful, instinctual artist, Alan K. Rode illuminates the life and work of one of the film industry's most complex figures. His meticulously researched biography provides a nuanced understanding of one of the most talented filmmakers of Hollywood's golden age.
TCM Movie Database
Your destination for exclusive material from the TCM vaults
LEARN MORE >